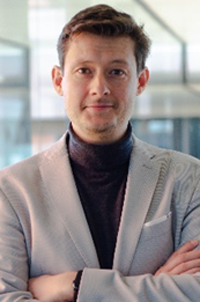 CARLOS MARTÍ-GASTALDO
Group Leader
Carlos Martí-Gastaldo was initially trained in Coordination Chemistry and Molecular Magnetism in E. Coronado´s group at the ICMol-University of Valencia (PhD 2009), before shifting focus to apply his training to the design of Metal-Organic Frameworks during my postdoctoral stage as a Marie Curie Fellow in M. J. Rosseinsky's group at the University of Liverpool (2010-2012). He began his independent career in 2013 in Liverpool, with the award of a Royal Society University Research Fellowship. In 2014, he returned to the ICMol with a Ramón y Cajal Fellowship to lead the design of highly stable MOFs, one of the strategic research lines of the 1st 'María de Maeztu' Excellence program awarded to the center. With the award of an ERC Starting Grant in 2016, he established his own research group at the ICMol. The Functional Inorganic Materials team (FuniMat) is focused on the design and processing of porous inorganic materials for biological and environmental-related applications. He founded the start-ups 'Porous Materials for Advanced Applications' (2018) and 'Porous Materials in Action' (2021) to accelerate the transfer of research results into socially useful products and services. He received an ERC Consolidator Grant in 2021 and is one of the guarantor investigators of the 2nd 'María de Maeztu' Excellence program of ICMol (2021-2024), and main responsible of the implementation of a new research line for the Molecular Design of Biomaterials in the center. Since the beginning of his independent career, he has built an international reputation for world leading research recognised with awards, Spanish/European fellowships, invited presentations, talented young scientists attracted/supervised and a sustained competitive funding record as PI near to 8 M€.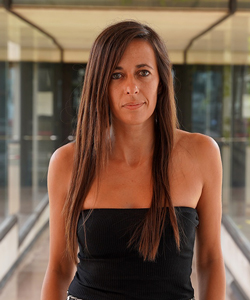 NATALIA M. PADIAL
La Caixa Junior Leader
Natalia M. Padial was born in Granada (Spain). She obtained her B.Sc. degree in chemistry at the University of Granada, where she subsequently did a Master's degree in chemistry. In 2014 she moved to the University of Michigan (USA), where she worked in the group of Prof. Melanie Sanford. She obtained her Ph.D. in 2016 at the University of Granada in the field of organic synthesis with use of titanocene complexes and designing of new porous materials under the supervision of Prof J. Enrique Oltra and Prof. Jorge A. R. Navarro (award by the RSEQ). She was a Marie Curie Postdoctoral Fellow at the Scripps Research Institute (Phil S. Baran´s lab) and now comes back to FuniMAT as a La Caixa Junior Leader to lead her own research line in photoredox reactivity.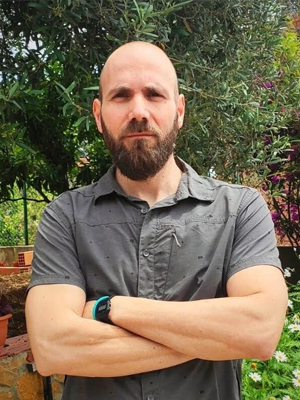 SERGIO TATAY
Ramón y Cajal Fellow
Sergio gained his Degree in Chemistry from the Universidad de Valencia in 2003. He obtained a FPU Scholarship and joined Coronado's group at ICMol where he completed his PhD in Chemistry on the design of Bistable Metallic Complexes for Organic Electronics in 2008 with the highest mark «Cum Laude» along with the Best Thesis in Chemistry award from the UV. In 2009, he joined the Unité Mixte of Physicque CNRS/THALES (UMR137) as post-doctoral researcher with a Marie Curie Fellowship. There, he worked for four years in the integration of organic materials into spintronic devices. At the beginning of 2013, he got back to the ICMol as a Juan de la Cierva-MC CIG Fellow and set a new line of research dealing with the development of different materials with interests for molecular electronics and spintronics. In 2017 he received a Ramón y Cajal Fellowship and joined FuniMAT to lead the development of electronic devices based on conductive MOFs.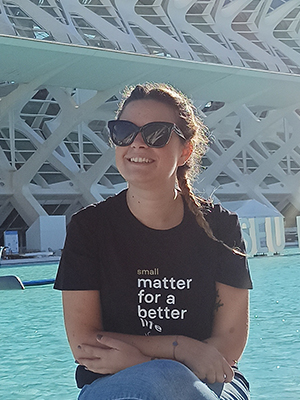 VIOLETA FUENTES LANDETE
Water condensation in porous solids Project Manager (2022-)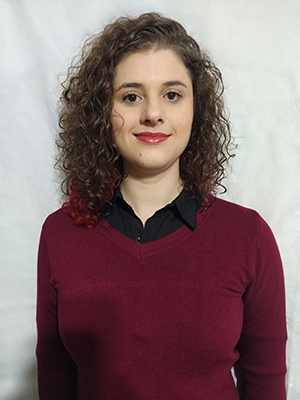 Alechania Misturini
Modelling of MOF by using Monte Carlo and MD methodologies (2023-)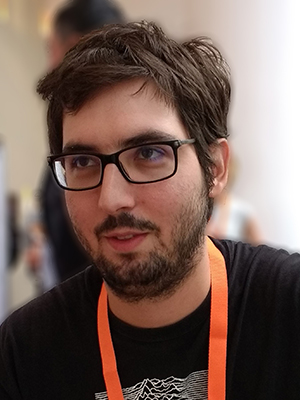 Victor Rubio Giménez
Processing of metal-organic frameworks as ultrathin films (2023-)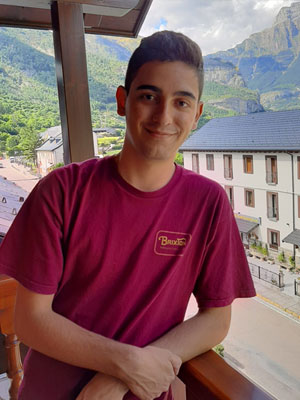 VÍCTOR CARRATALÁ MUÑOZ
Programmable pore chemistry in flexible frameworks (2021-)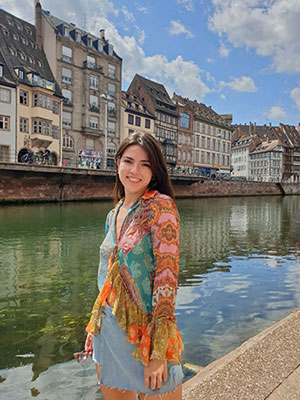 Estíbaliz Gigirey Oliva
Protein engineering for reticular encapsulation (2023-)
Master / Undergraduate / Visiting Students