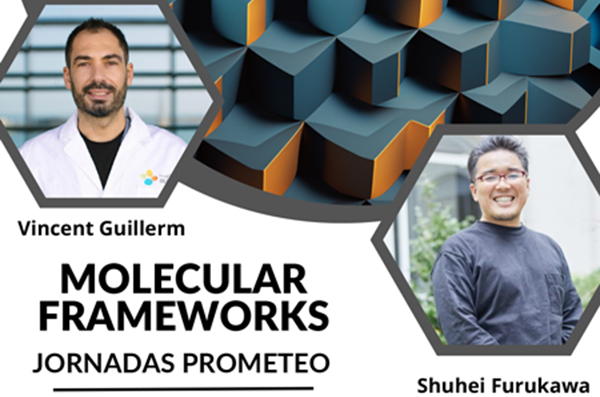 The Functional Inorganic Materials (Funimat) group at ICMol, led by Carlos Martí-Gastaldo, has organized " Jornadas Prometeo, Molecular Frameworks " , which includes lectures by two invited speakers:
Vincent Guillerm, Senior Research Scientist at AMPM center, KAUST (Saudi Arabia). His talk will be entitled: " Geometry Mismatch and Rematch in Reticular Chemistry: Principles, Challenges, Opportunities, and Isoreticular Zeolite-like MOFs ".
Shuhei Furukawa, Full Professor, Kyoto University His talk is about: " Assembling metal-organic cages as porous materials " .