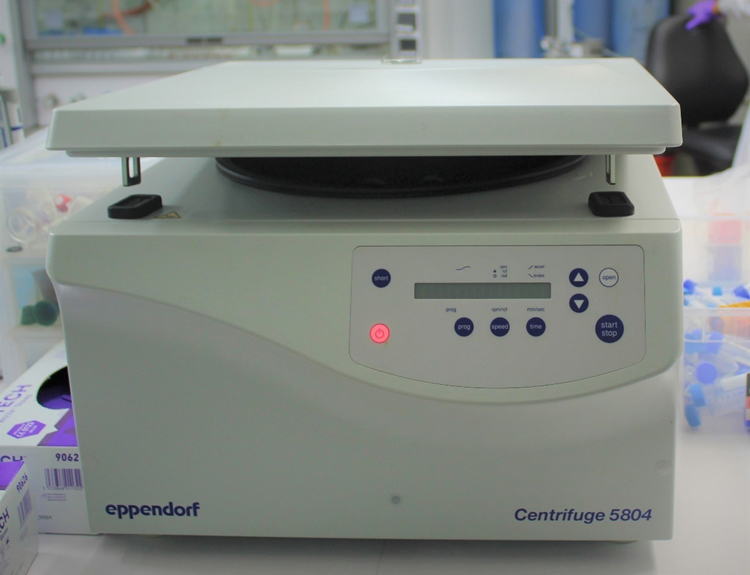 Brand: Eppendorf
Model: 5804
Description: The high-speed benchtop centrifuge Centrifuge 5804/5804 R is suitable for medium-throughput molecular biology applications. It handles all common tube formats from 0.2 mL to 250 mL as well as plates, offering a with high versatility thanks to a broad range of rotors and adapters.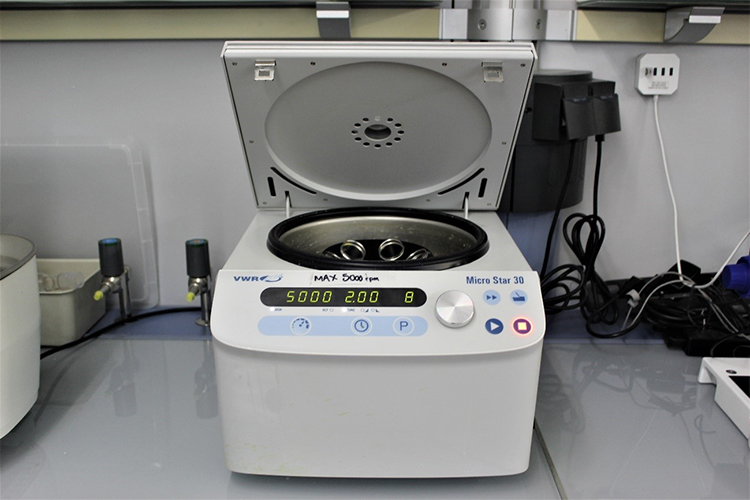 Brand: VWR
Model: Micro Star 30
Description: The Micro Star 30 centrifuge is a versatile and easy-to-use hybrid centrifuge that combines the functions of a highspeed microcentrifuge and a multipurpose centrifuge. This quiet running centrifuge houses a swing out rotor for six tubes of 50 mL and a coupling for 5 mL tubes. It is used for decanting solids at different speeds. It has a maximum speed of 5000 rpm for fast separation results, a timer from 10 seconds to 99.5 minutes or continuous, it can save up to 100 user defined programs, automatic rotor recognition, imbalance detection, quick spin function and high flexibility with seven rotor options.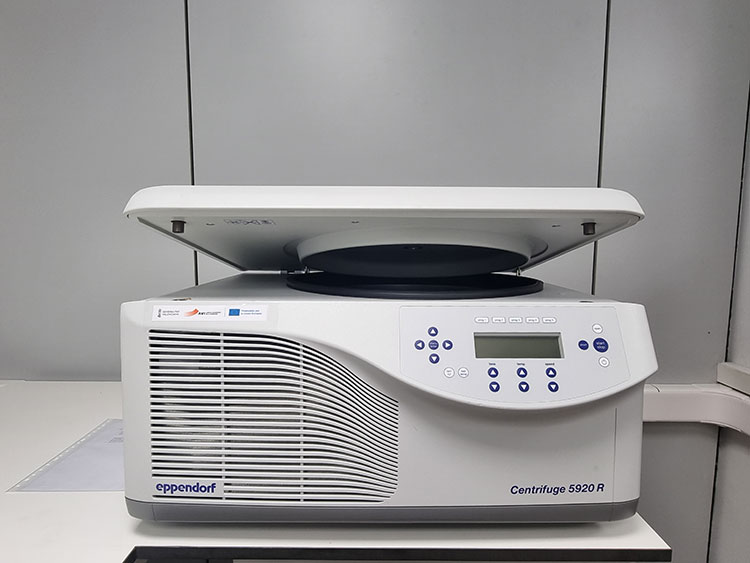 Brand: Eppendorf
Model: 5920 R
Description: Centrifuge 5920 R is a large bench top refrigerated centrifuge with exceptional performance and high capacity, making it a superior choice for high-throughput applications. It can handle common lab scale-tube formats, but in our lab it is mainly used for scale-up production where up to 4 x 1000 mL bottles can be used.